Designed for a new level of ease in machine frame quilting, Start-Right Quilt Clips let you make quick adjustments, so your fabric will always be straight and have perfect tension.
Quilt Clips make "floating" your quilt easier too! use the Quilt Clips to attach your fabric to your quilting frame with less pinning.
The Quilt Clips slide over your fabric and frame rail, keeping the quilt layers together. They expand to adjust to thickly rolled fabric and work for frames with rails of either 1½ or 2 inches diameter.
Each package includes four Quilt Clips, each 24 inches long.
Which Quilt Clip is right for your frame?
Most quilting frames come with either 2 inch or 1.5-inch diameter rails. Start-Right Quilt Clips can be purchased in either of these diameters too, so you can get the perfect fit for your frame.
1½ inch rail size
GQ Frame
Q'nique Quilting Frame
Launchpad Frame
Majestic
Original Start-Right Quilter
Little Gracie II
Juki Frame
Bernina Frame
Momentum Frame
iQuilt
Next Generation
Cadence
Z44 (Hand Quilting Frame)
EZ3 (Hand Quilting Frame)
2-inch rail size
Gracie King
Gracie Queen
GMQ Pro
Gammill Frame
Pinnacle
Mini Pinni
Imperial
---
Start-Right™ Quilt Clips are the fastest and easiest way to attach your fabric to your quilting frame.
Quilt Clips are purchased in either 1½ inch or 2 inch diameters, so you can get the set that will best fit your frame. See a frame rail-diameter list below to see which size you should get.
COLORS MAY VARY FROM IMAGE
2 inch clips may come in pink or blue or white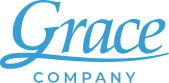 Lots of Payment Options
We accept Visa, MasterCard, American Express and Discover.
30-Days Returns Policy
Return items purchased within 30 days. Customer pays shipping costs.
Not applicable to Gold Card, Quilter's Creative Design, or QCT Automation Software