Do you wish there were an easiser way to quilt without having to rely as much on a ruler? Look no further than the 360 Wonderfoot! This hopping foot makes tasks like stitching in the ditch, offsetting stitch lines, and pattern tracing easy and fun. With full 360° rotation and five interchangeable inserts, the Wonderfoot helps you make beautiful stitch work with less effort.
Five Easily Swappable Inserts
Perfect for "stitch-in-the-ditch," offset line stitching, tracing designs, and even echoing organic curves and patterns.
The insert guidelines help you stay on track, eliminating the need for a ruler.
---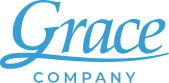 Lots of Payment Options
We accept Visa, MasterCard, American Express and Discover.
30-Days Returns Policy
Return items purchased within 30 days. Customer pays shipping costs.
Not applicable to Gold Card, Quilter's Creative Design, or QCT Automation Software