TrueCut Rotary Cutting
The Ultimate Cutting System
TrueCut is a unique new cutting system that stretches beyond the features of other leading brands and is the ultimate solution for common cutting frustrations. TrueCut provides an easier, safer and more accurate method of cutting.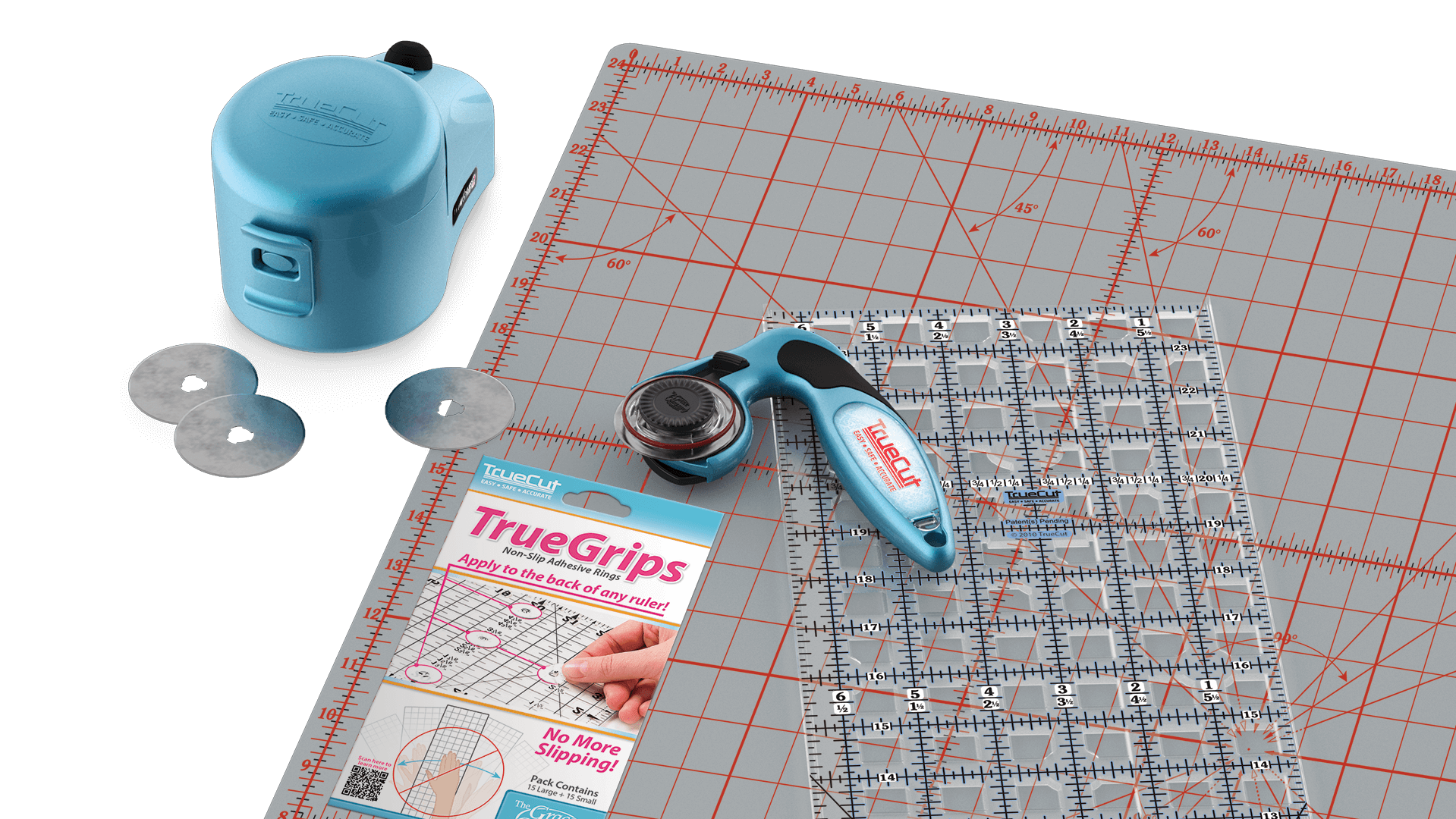 Keeping you on track
Giving you straight cuts every time
At the heart of TrueCut is our ruler track and cutter guide system. How would you like to have a ruler and cutter that gave you straight cuts every time? On each side of the ruler is a track that works with the guide on the rotary cutter. As you move the cutter along the ruler's track, the guide keeps the cutter from veering away from the ruler's edge.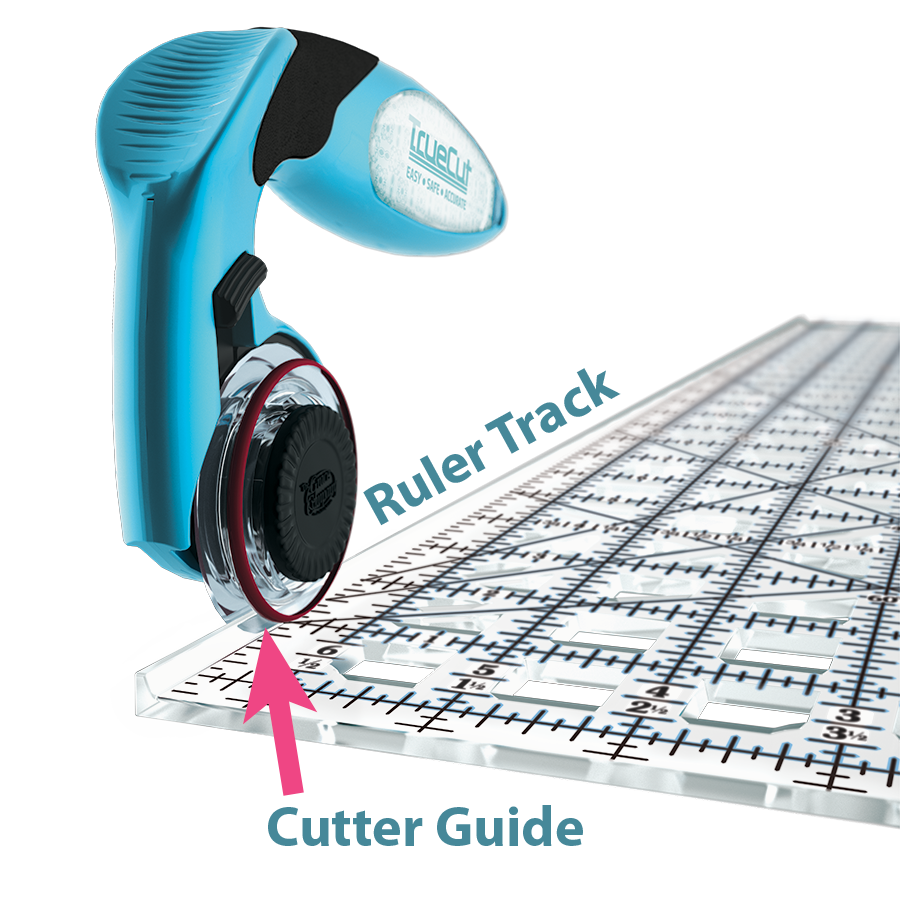 My Comfort Cutter
Taking the stress out of rotary cutting
The comfort curve grip of this cutter relieves stress in the wrist and arm as you cut. The ergonomic Comfort Curve Grip aligns your wrist naturally, placing all cutting power directly over the blade and preventing stress in the wrist and arm. Cut your fabric comfortably, getting more power with less effort.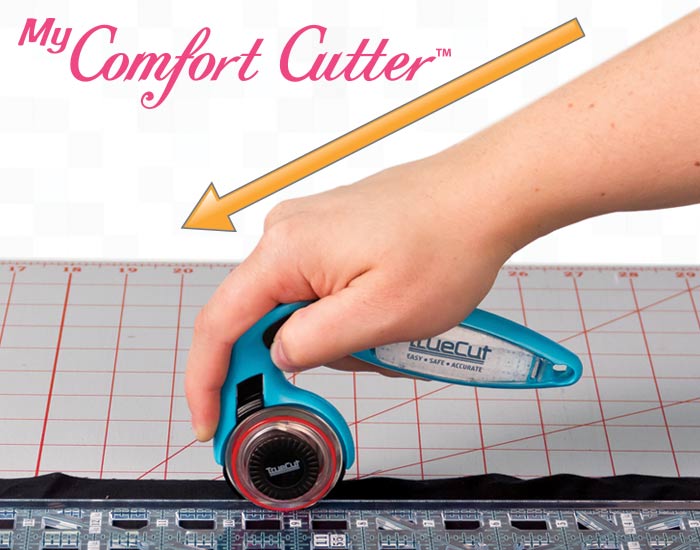 StraightCut Cutter With Quick Change Blade
Spend less time on maintenance, and more time quilting.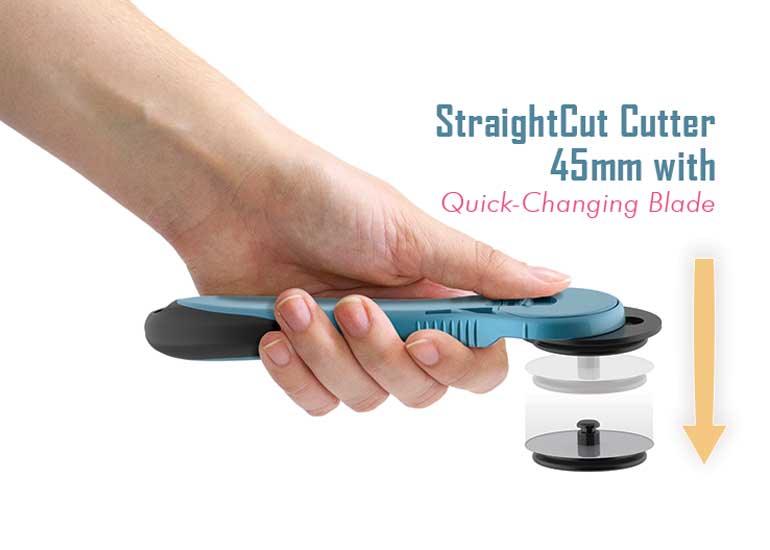 This straight-handled rotary cutter is perfect for most projects. TrueCut rotary cutters feature more blade exposure, which makes it easy to cut through thicker fabrics or more layers of fabric at once. Quick-Changing Blade: Get back to quilting faster! Quickly change the blade of this cutter with the push of a button! The easier and safer way to change the blade.
Pro-Guide Straight Edge
The professional straight-edge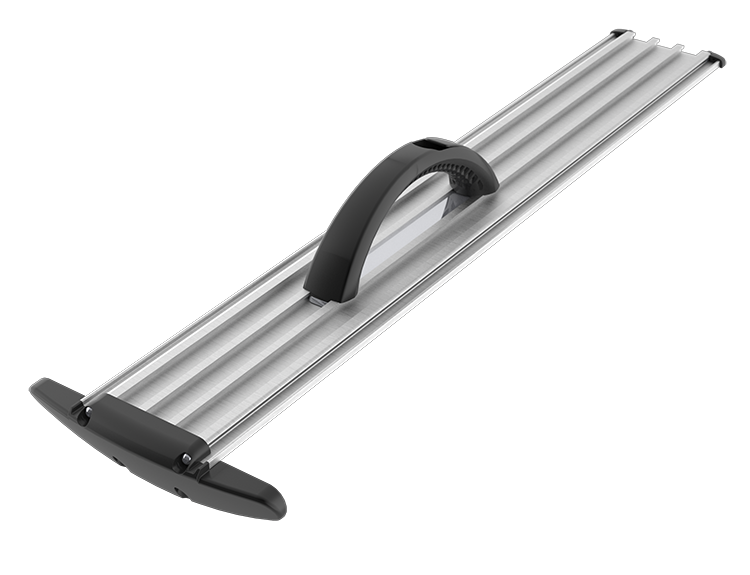 Larger than average rulers for larger than average cutting jobs! Perfect for cutting fabric right off the bolt, cutting multiple layers, cutting longer strips and more! The high-quality build of the Pro-Guide makes it heavy enough to hold down fabric, but easy to manage with the adjustable handle.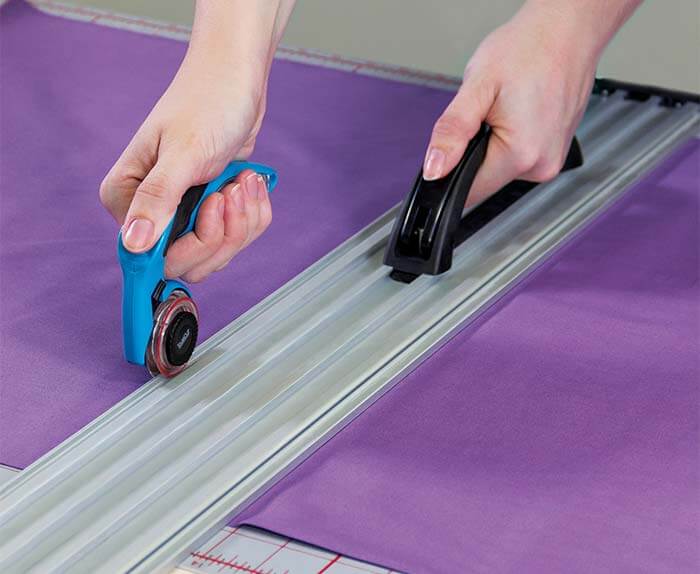 Rotary Blade Sharpeners
Extending the life of your rotary blades
Extend the life of your rotary blades and keep them cutting the way they should with the TrueCut rotary blade sharpeners! The secret to the success of the sharpeners are the high-quality sharpening stones. The same tools and methods that have been used to sharpen blades for centuries have now been adapted for sharpening your rotary blades!
TrueSharp Sharpener
Electric Power Rotary Blade Sharpener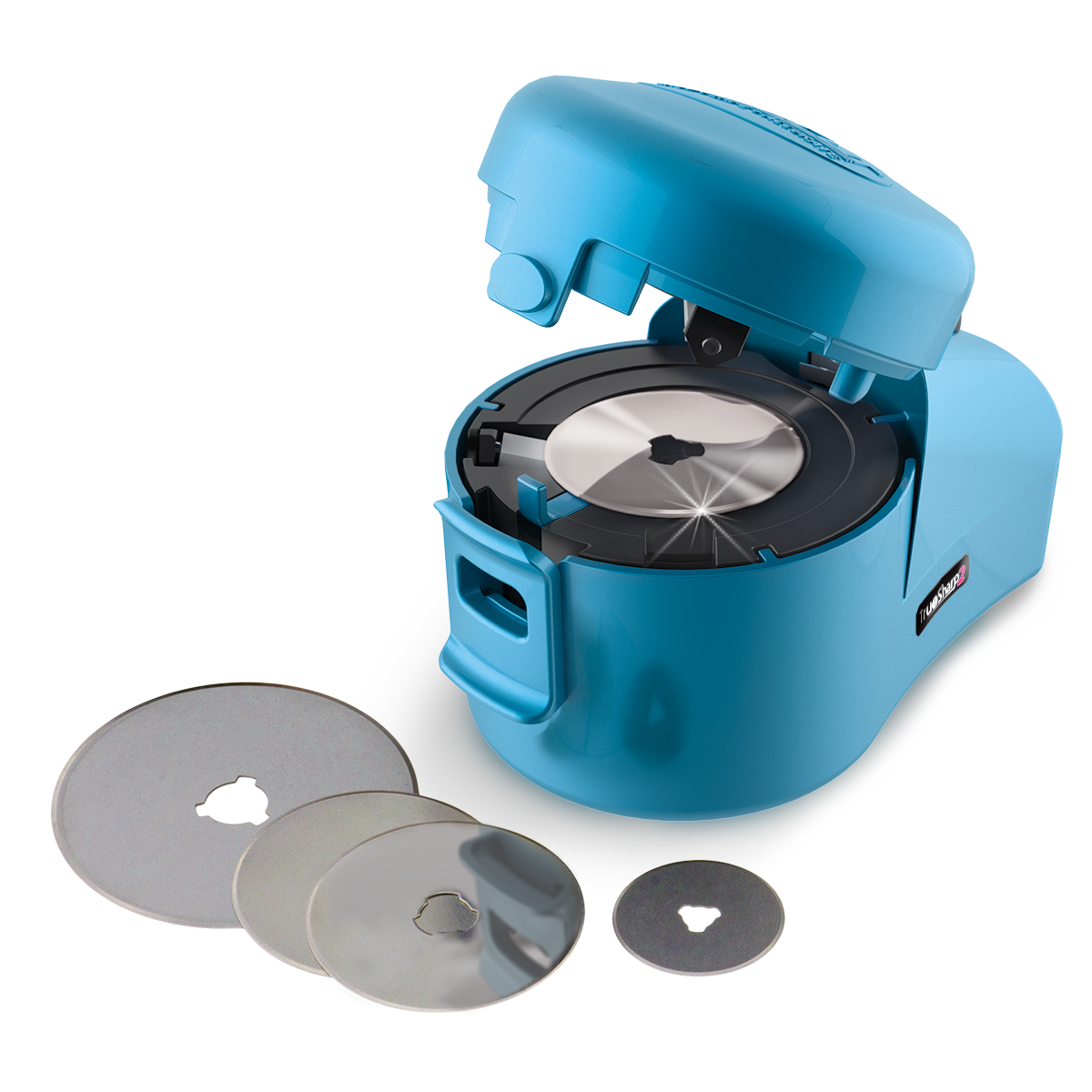 Learn More
TrueCut Linear Sharpener
Manual Rotary Blade Sharpener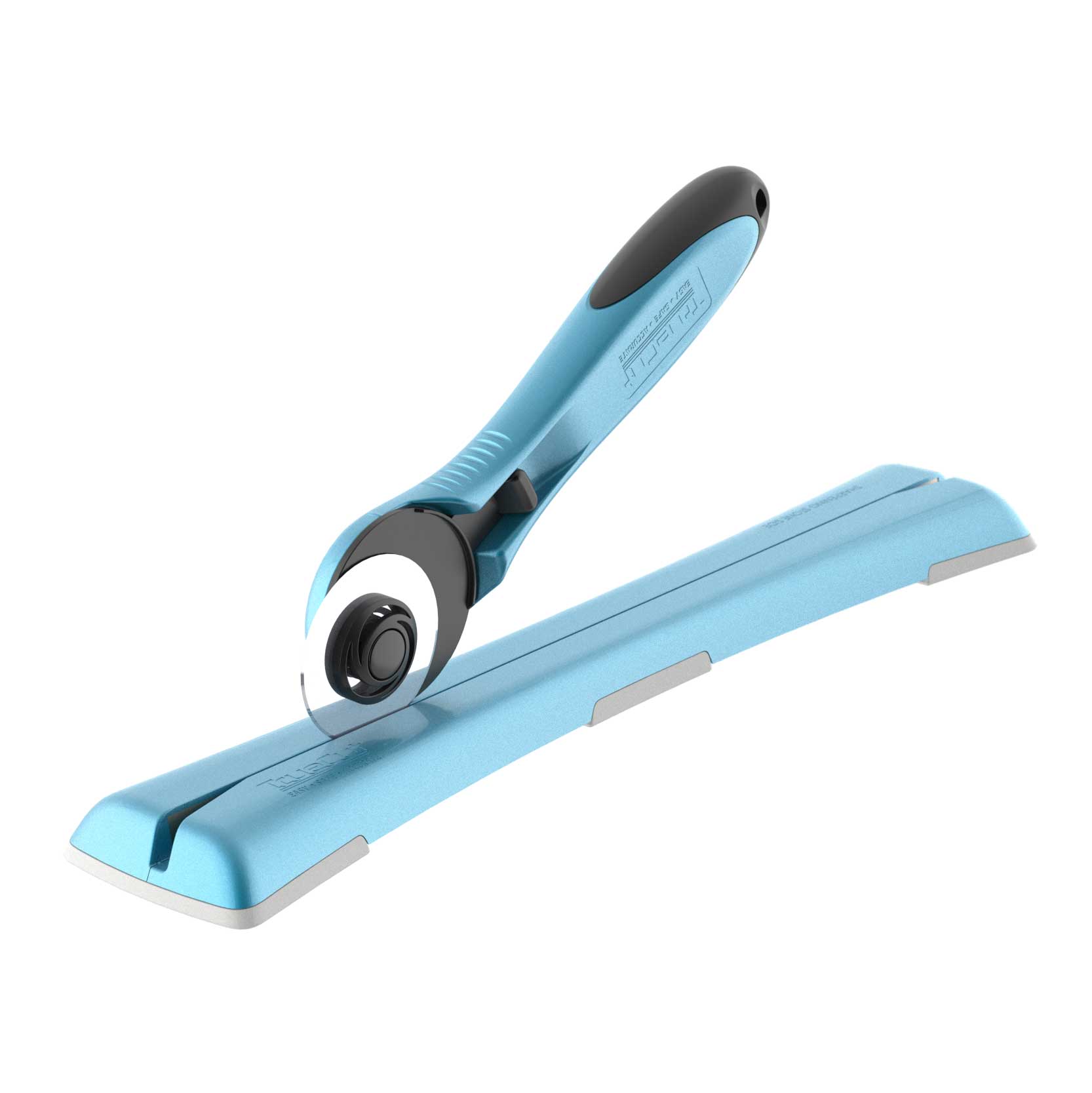 Learn More
TrueCut Rotary Cutting Products