Limited Quantities Available
Please Call 403-443-2806 for options
The new Q'nique 15 Pro delivers high value for its price point with the most sought-after features, top-of-the-line quality, and user-friendly operation, all in an affordable midarm quilting machine.
The Q'nique 15 Pro features new advancements like a more powerful motor, capable of faster stitching speeds, which is perfect for more detailed, intricate stitching. Of course the stitches are also kept consistently the same length thanks to the built-in stitch regulation. No need to worry about longer or shorter stitches as you cruise through your patterns.
The Q'nique 15 Pro also comes with a beautiful large touch screen, with simplified user-friendly menus and powerful new features to make quilting even easier.
Learn more about the Q'nique 15 Pro and its features:
Learn More
---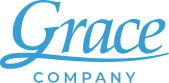 Lots of Payment Options
We accept Visa, MasterCard, American Express and Discover.
30-Days Returns Policy
Return items purchased within 30 days. Customer pays shipping costs.