Quilt Clips
Quick and Easy Fabric Tension and Control
Quilt Clips are the easiest and fastest way to control and adjust the layers of fabric on your quilting frame! They're also a great help when "floating" your quilt on the frame, making loading your fabric easier with less pinning!
Each package includes four Quilt Clips, each 24 inches long. Quilt Clips are purchased in either 1½ inch or 2 inch diameters, so you can get the set that will best fit your frame. See a frame compatibility list below to see which size you should get.
On Sale This Month
$74.95
Normally $124.95
1 Set of Four
Quilt Clips Features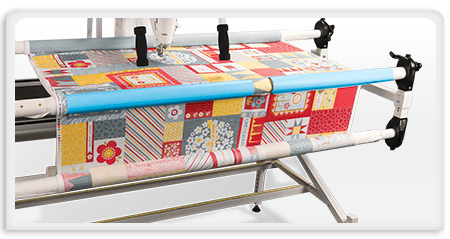 Easy Fabric Adjustment
It's simple to make quick adjustments, so your fabric will always be nice and straight. Just adjust your fabric as needed, and clip the Quilt Clips over the fabric to the rail!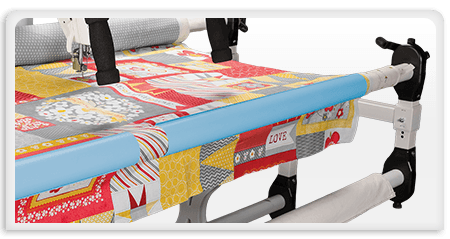 Finish The End Of Your Quilts Easier
Keep tension for quilting, even when you have to unpin the end of your quilt. Quilt Clips keep the tension at the end of the project without any cloth leaders.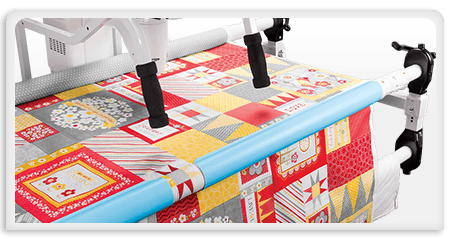 An Easy Way To Float Your Fabric Layers
Attaching fabric to your frame with Quit Clips is faster and easier with less pinning.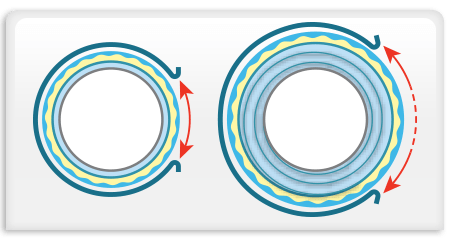 Works With Various Fabric Thicknesses
The Quilt Clips slide over your fabric and frame rail, keeping the quilt layers together. They expand to adjust to thickly rolled fabric.
Which Quilt Clip is right for your frame?
Most quilting frames come with either 2 inch or 1.5 inch diameter rails. Start–Right Quilt Clips can be purchased in either of these diameters too, so you can get the perfect fit for your frame.
1 ½″ Rail Size
GQ Frame
Q′nique Quilting Frame
Majestic
Original Start–Right Quilter
Juki Frame
Bernina Frame
Momentum Frame
iQuilt
Continuum
Continuum II
Next Generation
Cadence
Little Gracie II
Z44 (Hand Quilting Frame)
EZ3 (Hand Quilting Frame)
2″ Rail Size
Gracie King
Gracie Queen
GMQ Pro
Gamill Frame
Pinnacle
Minni Pinni